If you are interested in yoga, you are probably wondering what all the fuss is about. Yoga is a type of exercise that originated in India and has become increasingly popular in the West over the last couple of decades. It combines breathing techniques with stretching exercises and meditation to achieve a variety of physical, mental, emotional and spiritual benefits.
There are many different styles of yoga, some of which focus more on certain aspects than others. The style you choose will depend on your personal preferences and the type of benefits you want to achieve from your yoga practice. There are also different levels of experience for those who are new to yoga and want to learn the basics or experienced practitioners who want to improve their current level of fitness.
Benefits of Yoga
Many people have heard of the physical benefits of yoga, but there are also numerous other benefits. Below are just five of them:
1. Improved Health – Yoga is great for improving your overall health and well-being. You can reduce stress by practicing yoga regularly, which can help you to sleep better and feel more relaxed. It can also help you to maintain a healthy weight and increase your flexibility and stamina.
2. Better Mood – When you are feeling stressed or depressed, it can be difficult to find the motivation to exercise. Yoga helps you to develop a positive attitude towards life and to feel more confident and empowered.
3. More Energy – Regular yoga practice can help you to get more energy throughout the day. This can make you feel happier and more alert, which can help you to perform tasks more efficiently.
4. Increased Self-Confidence – Yoga can help you to build self-confidence and to develop a sense of inner peace. Many people who practice yoga regularly report feeling calmer and more relaxed.
5. Improved Concentration – Yoga can help you to improve your concentration and focus. This can help you to think more clearly and to achieve greater success at work and in school.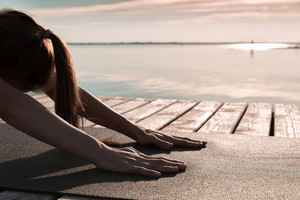 Concept of Yoga
Yoga is a holistic system of exercise and philosophy that originated in India. It was developed thousands of years ago by a number of Indian religious teachers and gurus. It has been practiced for centuries by both men and women, as well as by children and infants. The goal of yoga is to create harmony within yourself and to help you to live a more peaceful and fulfilling life.
In order to achieve this, yoga focuses on a variety of different areas. These include:
1. Meditation – Meditation is a form of deep relaxation that allows you to clear your mind and to experience inner peace. It can also help you achieve a state of calmness and tranquility that can help you to cope with stress and anxiety.
2. Breathing Techniques – These involve breathing deeply and slowly in order to relax your body and mind. They can also help you to control your emotions and to concentrate.
3. Stretching Exercises – These involve using your body weight to stretch and strengthen muscles. They can also help to relieve tension and stress and to improve your posture.
It is important to note that yoga is not a quick fix. If you want to see real results, you will need to practice regularly and consistently. If you don't feel comfortable enough to practice on your own, you may want to consider joining a class. Most instructors will be happy to show you how to practice the poses correctly and safely. Once you have mastered the basic poses, you can begin practicing more advanced postures.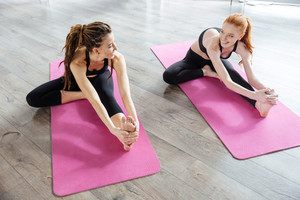 You should always consult your physician before beginning any exercise program. If you are pregnant, nursing or taking medication, you should check with your doctor first.